This is one of the earliest finance
books
that
I
borrow from the library
, it
is simple and easy to read and give a brief introduction
to
the different
aspect of finance such as stock and insurance
. Hence, I
wanted to share this book with you guys.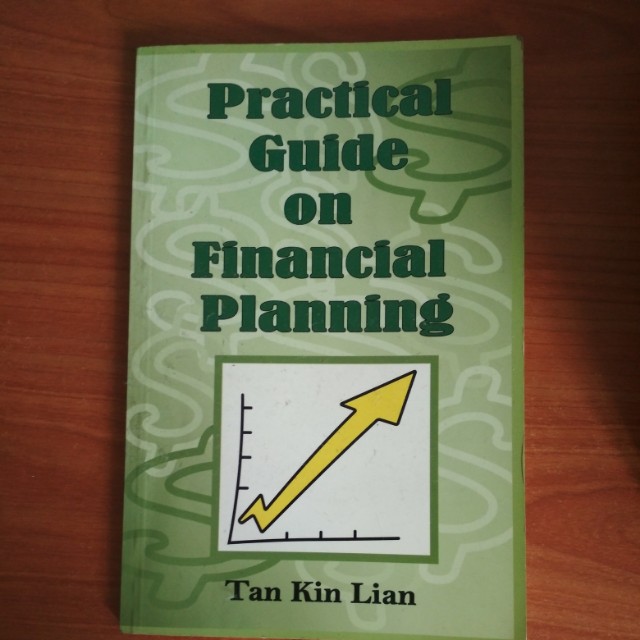 This post will only cover the key point throughout the book if you would like to read in-depth do click on the pictures throughout the post



A brief synopsis
Contain practical point on financial planning for young people and retirees
The need for saving, investment

,

and

insurance
1.Overview
Start financial planning early

A student should avoid making commitments to a life policy unless they can afford it

A life policy is a bad form of saving for any person with irregular income, as they may not able to make a continuous commitment and would opt to cancel the life policy, which generally comes with a penalty
2.Allocate your earning
Income allocation for most people(For current expenses:50%,For housing:25%,

Save for the future:25%)
Income allocation for people with lower income or 3 or more dependent(For current expenses:60%,For housing:20%,Save for the future:20%)
It is important for young people to prioritize clearing their debt first e.g study loan, wedding loans, renovation loans, car loans
People should generally save about 6 to 12 month of their personal salary, which is to be used for emergency
3.Meet current expenses
Current expenses include the following(Food,transport,utilities,telephone,entertainment,household appliances,interest on borrowings)
4.Cost of borrowings
Debt occur due to the following reasons(house, car, furniture, unemployment, unexpected illness)

Avoid credit cards due to the hefty interest
5. Buy a home
Do not over commit

Do consider transacting with the seller directly when purchasing a property
Saving are mainly used for retirement, unemployment, insurance, medical expense, education

Simply, Save as much as you can
Invest your savings for the long term and aim to achieve a yield that is 4% per annum, 2% higher than inflation
To achieve this yield, you have to invest in equities, you can read all about my  post on the boglehead portfolio here or my investment project updates here
If you trade,prepare for a high transaction cost
Avoid structure investment products, such as capital guaranteed products, capital protected products, credit linked notes,equity-linked notes, dual currency investments, life insurance saving policies(especially this!!) and land banking products
Most of these products are design by the financial institution and the commision that is taken by your savings are used to pay for creating, marketing and administering the product and the profit margin
Equity generally has an annual return of 5 to 8%  and has high volatility
Property fund has an annual return of 5 to 8%  and has high volatility
Bond fund has an annual return of 2 to 3%  and has low to medium volatility
Fixed deposit has an annual return of 1 to 2%  and has low volatility
8. Use of savings before retirement
Savings are to be used for purposes such as education, unemployment, disability, unexpected expenses or  insurance
9.Use of saving after retirement
Can consider investing into CPF Life Annuity, it has an imputed interest rate of 3.75% to 4.25%, 

Some advantages of CPF Life…

Provides the security of a lifetime income

The Government gives a bonus of $4,000 for people who join the scheme

Its interest rate of 3.75% to 4.25%, is higher than other low-risk bonds
10.Insuring your risk
Consider getting insurance for premature death, medical expenses, disability, and personal accident…All other types of insurance, just avoid it!
Will continue part 2 in the near future!